What is Entrena Empleo?
What is Entrena Empleo?
Entrena Empleo is a project that aims to help women who find themselves in long-term unemployment after a period of time spent as a care provider; the goal is to improve their access…
Objective
The main objective is to design, test and promote a new way of working with women in long-term unemployment who have been dedicated to care and parenting duties.
What we do?
We propose new ways of improving the employability of women in long-term unemployment by empowering and enhancing the skills developed in care and parenting tasks.
Project developed by Santa María la Real and funded by the European Social Fund, within the Operational Programme for Social Inclusion and Social Economy, in its Priority Axis 6 as a social innovation project "2014ES05SFOP012".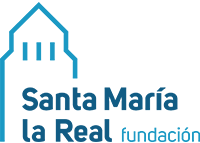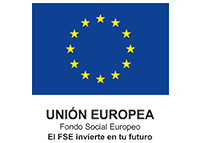 The network of organisations
The Network
The Network of Organisations is a space for exchange and dialogue between key agents to improve public and private intervention for women in long-term unemployment.
What we do?
We facilitate a participatory space for the co-creation of innovative measures in the intervention with long-term unemployed women. Also for the transmission and sharing of good practices.
Join the Network
Be part of a Network of Organisations that aims to generate synergy between innovative actions, exchanging experiences and best practices when helping unemployed women.